Wednesday
YOU MADE IT! It's the last day of school! Your only activity today is to join us for our last Zoom meeting this morning.
I'll tell you again what I said on Monday: I was thinking about the year we've spent together and I have to say how proud I am of all of you! You were superstars before the schools shutdown, but you are superheroes now! I can hardly believe how well you've managed to keep working and learning in a situation that was really difficult. Seriously, you should really feel like you have accomplished something. It was a privilege for me to teach you.❤️
I always ask my previous class to come back and visit me, and next year it will be easy! Did you know I moved my class next door to Mrs. Coté for next year (goodbye, computer room!) I expect you to swing by from time to time when you are big sixth graders!
Wednesday Video of the Day
We're going to share our Video of the Day during our Zoom meeting. For all you early risers, here's a hint: it's on the Classroom Videos 2019-20 page.
Wednesday Comment of the Day
Tell me what you're excited to do this summer! I hope your summer is relaxing and amazing!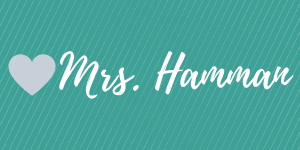 ——————————————————————————————–
Tuesday
For your activity today, try one of these digital Breakout games! These have the codes built in as a form. Read whatever instructions they have carefully. I have played them all so you can email me for a hint if you get stuck!
Mr. Awesome Breakout (challenging-6th grade level math)
Find the Redstone (challenging-6th grade level reading)
These Breakouts were all made by teachers or kids. I had planned to show you how to create your own breakout in class this quarter, but I think it's actually something you could figure out for yourself! Could you think how you could use a Sway combined with a Microsoft Form to make your own breakout? If you try one over the summer, share it with me!
Tuesday Video of the Day
You've probably guessed that I get most of the videos I've been posting from my favorite site, The Kid Should See This (TKSST). Today, go to the site, search through topics that interest you, and choose your own video of the day! Then see below.
Tuesday Comment of the Day
Answer this question in the comments. What video did you watch on TKSST? What did you like about it? Give me the specific title and I'll add it to our Video of the Day list!
Hi everyone! For this last week of school I'm just going to do one post, but I'll keep adding to it every day. That way everything you need for the week will be in one place.
———————————————————————————————
Monday
Spot the Station: TONIGHT! If you can, go outside right before 8:10 PM tonight. Look to the western sky. Wait a minute and you will start to see a bright white dot of light moving across the sky towards the northeast. That's not a plane, it's the International Space Station orbiting the Earth! Often when it flies over Arizona it's in the middle of the night, but tonight would be a great time to see it without interrupting your sleep! If your family would like to get text alerts telling when the ISS is visible in our area, you can sign up here: Spot the Station.
For the last week of school, we all know it's easy to feel like vacation started already, but try your best to keep learning today! If you've done the assignments in Teams (including the Flipgrid), this would be a good time to take a look back at some of the things we've posted on the blogs in the past that you may have skipped. Hit the left arrow button at the bottom of this post to go back, or scroll through the entries on the sidebar. You might find something that you really like! You might also want to look at the fast finisher ideas I posted a couple weeks ago: Fast Finisher Ideas.
Monday Video of the Day
Of course I need to give you another chain reaction! There are some special things about this one.
Monday Comment of the Day
I'd like you to leave me a comment today to answer this question: What is one GOOD thing that happened as a result of the school shutting down this quarter? Don't tell me "I can sleep in until noon", we all know that one! 😂Try to give me one real thing that has been better about this quarter. I'll leave a comment first as an example.